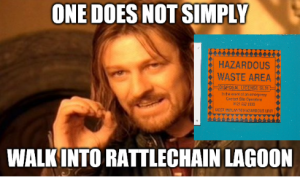 Since starting this website in 2013, and long before this when asking questions about this "hazardous waste site" and the company making the poisonous white phosphorus and other chemicals that went into it, I have been struck by the number of those belonging to the left leaning political class who have actively tried to silence and belittle my attempts to get to the truth.
Far from being "persecuted" and "blacklisted" by the likes of The Economic League and others, these all championing union supporting "comrades" have kept their personal interest in the company – particularly Albright and Wilson, very close to their chest. Rather than being class warriors interested in environmental justice, they have kept their mouths tightly shut. This equally applies to their deluded ex workforce, still loyal to a company whose founding families were pure capitalists who rubbed shoulders with the hunting classes themselves. It is amazing that when it does not fit a class war "bloody Tories" tick box as to how quiet these characters become on just about every issue. Not that I am politically affiliated to anyone, it's just a direct observation.
It is also the case that this website and my research about rattlechain lagoon is never going to be highjacked by self serving political characters out for their own promotional agenda, something which unfortunately has happened before with community campaigning on pollution hotspots and environmental matters. 
I have previously blogged about how Albright and Wilson employed many local amateur Labour politicians, as well as some having very close personal family ties with the company; and the subsequent companies still do. This is no conspiracy theory, it is a fact.
What is interesting however is the way in which political "friends" and allies of a certain left leaning persuasion attempt to solicit blacklisting of one person's attempts to get to the truth when speaking out about these close political links with a polluting company – now increasingly through social media. If it were the other way around, and this company had close opposition party links, it would be a class war twitter storm for them. I refer again to my comment about the economic league above and the hypocrisy that goes with doing something similar to the actions of this fabled body, that in truth the class warriors were never through their lack of any importance or relevance (except in their own deluded minds), ever on the radar of.
It is extraordinary, though not surprising when such people exhibit such  overwhelming hypocrisy by gatekeeping. Take for example the one below that I chanced on by accident involving pictures which were shared onto a public group about rattlechain. Someone posted a link to this website, only for the smug author of the original post , (a local blogger of some note) to claim this.
I have no idea whatsoever why the poster claimed that he did not "link to it for a reason", and further baffled about the comment about the site keeping "courts busy for many hours." Perhaps he would care to clarify if he means the site- as in rattlechain lagoon, or the web "site" , run by me?
Whatever the reason for posting this, if he is inferring the latter, then he is making a knowingly false claim in its entirety. The statements that I make and pages published have all been sourced by original documents, National Archives material, newspaper accounts of the time, witnesses, FOI/EIR requests to relevant bodies, which I include, and are not just anecdotes made by anonymous people or those with rose tinted recollections. I take this comment as an attack on me personally, and that of my work.
This "troubles" some people because it shows dedicated research in dark areas that many would like hidden- such as those amateur politicians who take a wage home from their employment, or a pension from their previous polluting employer. 
What I find more disturbing is when I attempted to answer something on the original post via facebook. Within five minutes of making the post, and attempting to give the link to this website, I had been blocked by the author, and after seeing that the post was still visible via someone else's profile, saw that my post had also been deleted- so that no one else could see that which I had written. That's some community minded champion blogger and advocate of freedom of information right there.  😆  😆 😆
What is more interesting is that one of the post likers on the first post was none other than Sandwell Labour Councillor Paul Sandars– like many, a once a liberal democrat defector.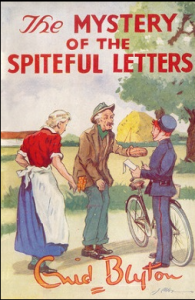 A BRIEF DIGRESSION. 
In Sandwell, I am not liked by the local councillors. I take this as a badge of honour, because what we have in this authority is a dictatorship one party state with irrelevant scrutiny and no opposition. In saying this, I would again point out that I am not a member of, nor ever have been of any other political party, I just find the one in power in Sandwell, useless, clueless and provenly corrupt on many levels.
I give the example below to illustrate this point, from a subject access request that I recently put in to this inept local authority. This relates to me exposing their disgraceful Canada goose cull where my compliant to the Local Government Ombudsman about corrupt officers and contractors belonging to SMBC lying about what they had done WAS UPHELD. As with this website, I put in freedom of information requests to get to the truth- (remember a Labour Government introduced FOI and that was something good that they did do), and it was only via these that the information became public knowledge.
From the SAR, an email which SMBC have purposefully blanked out to disguise who sent it shows the little Hitler dictator author instructing others , probably officers, to not have any contact with myself only through him or her. He or she further then states that I should be treated as "vexatious". No evidence of vexatious behaviour is provided with the email, because none existed to back up the statement. IT WAS A PURE ATTEMPT BY ONE INDIVIDUAL AT GATEKEEPING POLITICAL AND OFFICER CORRUPTION WITHIN SANDWELL COUNCIL.
I believe the author of this ,due to the abysmal mixing of "is" for "his" to be the moronic Darren Cooper deceased, former leader of SMBC who presided over the most corrupt period in the authorities history. Seen here is a direct example of how this gutless, fat yellow coward used public servants and tax payer's money to do his bidding, and to cover up lies that he knew had been told by his corrupt parks officers, and also most laughably in the process, not even able get his diktat right. 😆 Such a great socialist, but one in true action.
This "Voldermortation" of an individual as I am coining the term, is a direct form of bullying. It is one that I have encountered before in my life, effectively "sending someone to Coventry", not giving them any information or just blanking , "blocking" them or "no platforming" them. Then there is "guilt" by association, "I won't be your fwend anymore if you associate with them." It is both childish and intended to demean and to shut down any debate and freedom of speech- particularly on wrong doing, but this is the preserve of the infantile far left cry babies, and it is one that Cooper had to a fine art.
In a nutshell, it is the model of every single state where Communism has ever festered; to shut down any opposition or freedom of speech, so that a true "fascist" can prosper with the oligarchy. And may, God willing, it never come to this country. 
Going back to the rattlechain facebook post, it is then more strange that the blogger then posted two links. The first one to the Rhodia website- a desperate multi billion , multinational's  (headed by an ex French Government civil servant), attempt at a PR job after the creation of this website, as "officially" . The second, a link to a news story about local residents living next to the site who were not informed by the developers fearing concerns given the proven exposure to white phosphorus in the lake to birds as "unofficially".
But one poster made the following astute comment about Rhodia's desperate nonsense- and here is the response which I made to this, which was for reasons unknown, removed by Mr Blogger mate of Sandars, Sandars being the mate of at least three ex or current labour councillors in three different local authorities who worked or had close family links to Albright and Wilson and Rhodia. Nothing malicious, nothing libellous, nothing untruthful- so why was it removed to inadvertently at least, gatekeep for this multi million pound polluter company in the process?
HERE IS THE DIRECT LINK TO THE PROVEN FACTUAL SCIENCE BEHIND THE SYSTEMIC POISONING OF THE BIRDS AT RATTLECHAIN LAGOON, PUT THERE BY ALBRIGHT AND WILSON AND RHODIA EMPLOYEES ,BY WHITE PHOSPHORUS– IS ANYONE CLAIMING THAT THIS IS "ALLEGATION" – GIVEN THAT THE COMPANY PAID FOR THE TESTS AND THE INDEPENDENT OPINION GIVEN WAS BY GOVERNMENT SCIENTISTS?
AND HERE BELOW IS AN EXAMPLE OF BRITISH GOVERNMENT AGENCY SCIENTISTS COLLUDING TO STOP ME ATTEMPTING TO OBTAIN THE TEST RESULTS CONCERNING ONE BIRD THAT WAS EXPOSED TO WHITE PHOSPHORUS AT RATTLECHAIN- ANOTHER EXAMPLE OF GATEKEEPING FOR AN INDUSTRIAL POLLUTER.
OR IS ANYONE SAYING THAT IT WOULD BE BETTER IF THE TRUTH HAD NEVER BEEN KNOWN, JUST TO PROTECT A FUCKING HOUSE PRICE?
"That is an excellent attempt at PR only slightly damaged by the phrase "Please note that the Rattlechain Lagoon is a hazardous waste landfill site with an open body of water. For your own safety and that of others we urge you not to try to gain unauthorised access to the site at any time. The site is surrounded by a metal fence, monitored by CCTV and regularly inspected by a security contractor in order that we can ensure the site remains safe and secure. In an emergency, or if you see any suspicious behaviour, please contact 0121 541 3314 or the Police."
Other than that it is a real asset to the community."
I don't think that I can better this comment about Rhodia's attempts to silence local concern, except offer illustrations which demonstrate the true "safety" of this site to the surrounding public at large. Even a Sandwell council planning officer remember described the site where houses were built next to it as "a crap site for residential"– or perhaps I have made this up as well  🙄
ENTRANCE GATE JOHN'S LANE
"Please note that the Rattlechain Lagoon is a hazardous waste landfill site with an open body of water. For your own safety and that of others we urge you not to try to gain unauthorised access to the site at any time. The site is surrounded by a metal fence, monitored by CCTV and regularly inspected by a security contractor in order that we can ensure the site remains safe and secure. In an emergency, or if you see any suspicious behaviour, please contact 0121 541 3314 or the Police."
BUT HERE IS THE MOST IMPORTANT PART ABOUT THIS WHOLE POST FOLKS, AND IS THE BOTTOM LINE.
NONE OF THIS STUFF WAS EVER PRESENT WHEN ALBRIGHT AND WILSON WERE ACTIVELY DUMPING TOXIC WASTE AT THIS SITE, AND NONE OF IT WAS PRESENT WHEN BARRATT HOMES WERE MARKETING HOUSES FOR SALE ON THE ADJACENT FORMER SEWAGE WORKS.
AND NEITHER WAS RHODIA'S PATHETIC "OFFICIAL" PR WEBSITE. 
RATTLECHAIN LAGOON- AS SAFE AS HOUSES. 
WHATEVER THE ODDS STACKED AGAINST ONE PERSON DIGGING FOR THE TRUTH, ALL THE EVIDENCE WILL BE PUT ON THIS WEBSITE, IF ANYTHING ELSE JUST TO PISS OFF AND EMBARRASS POLITICAL AND CIVIL SERVICE LACKIE GATEKEEPERS.