Rattlechain Lagoon (or mere) is a chemical Hazardous waste lagoon located in Tividale, Oldbury, Sandwell, West Midlands near Birmingham.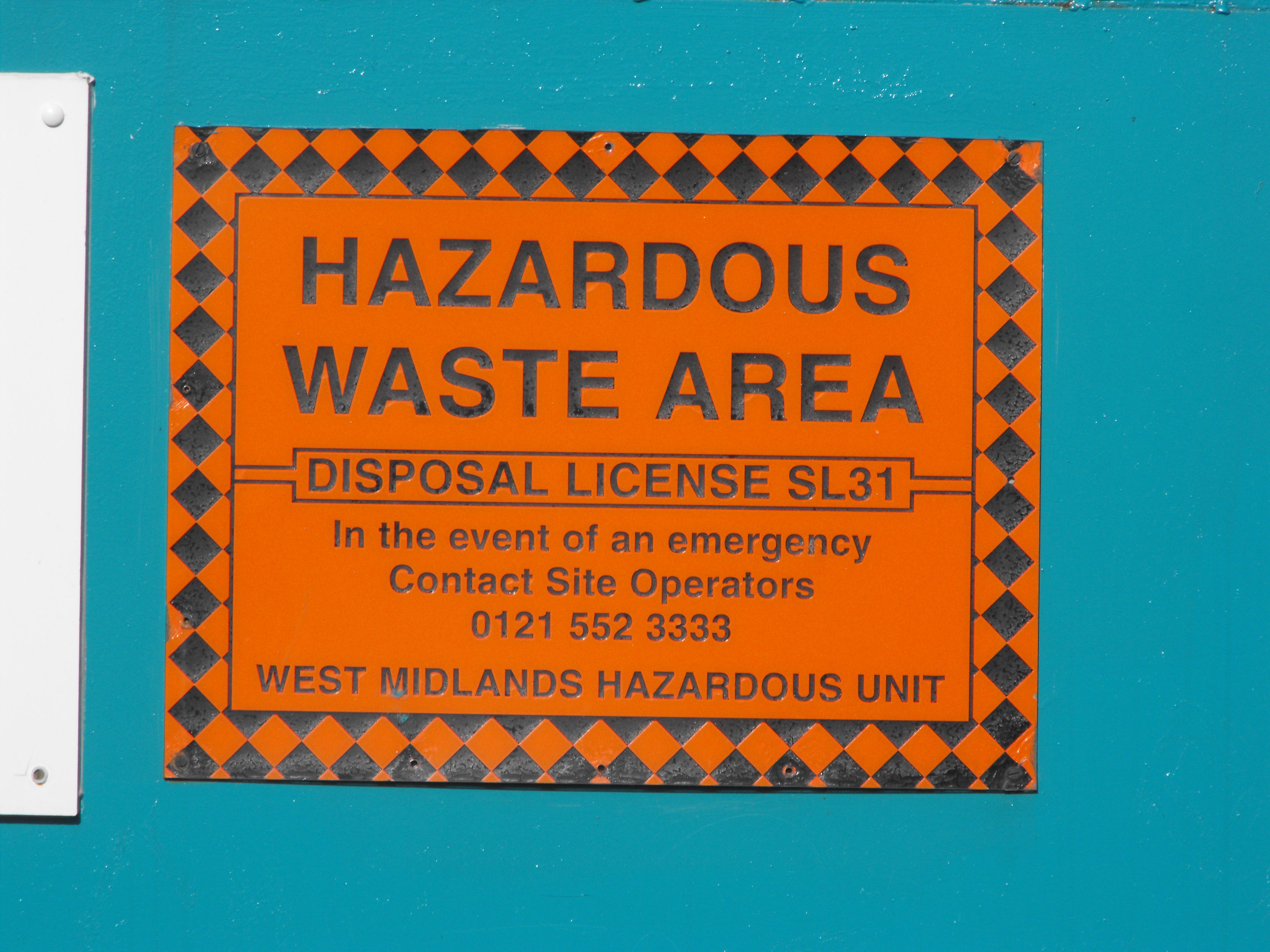 Rattlechain lagoon was originally a clay pit created by Samual Barnett to supply materials for his Rattlechain & Stour Valley Brickworks. On September 9th 1899 the nearby Birmingham Canal New Mainline burst its banks, and this "water leak" flooded the clay pit to a depth of 300'. In the 1940's, Albright and Wilson obtained the use of the pit as a waste disposal facility. They were a military contractor during World War Two producing white phosphorus based weapons for The British Government including their own  "AW bomb" half pint milk bottle grenades.
For the next 32 years the company continued to tip their industrial white phosphorus contaminated waste into the pit by boat and then lorry– all totally unregulated and unrecorded. It is this toxic legacy which defines it as "a hazardous waste site."
Public concern about what was being tipped there appears as early as 1957.
From 1978, a waste management licence allowed Albright and Wilson, and then French company Rhodia who took over from them in 2000, to continue to tip waste containing white phosphorus up until 2006.
What "lies" beneath the water is a long story of denials, deceptions and a stain on the local area by the company that tipped it there, who were politically well connected as a large local and National employer.
Location
Rattlechain lagoon is a few hundred metres from Tipton Road (A457). It is surrounded by two legs of the Birmingham Canal, the Dudley Canal, and the Gower Branch Canal. It is a scant 60m from one arm of the Birmingham Canal. The River Tame runs past, about 150m away. Newtown Primary School is 500m away. The industrial units located nearby are giving way to new housing estates. The garden fences of some houses on Callaghan and Wilson Drives are within 20m of the lagoon.
Rattlechain lagoon is located in the middle of a heavily populated town . It is within the Sandwell Metropolitan Borough near Birmingham. The actual location is off Johns Lane in Tividale, Oldbury, West Midlands, National Grid reference S0 974 913. It also together with the chemical factory at large that supplied it within the parliamentary constituency of WEST BROMWICH WEST. The area is recognised as one of the most deprived in the country, and this has been linked to polluted areas in Britain.
The site is visited by birds and waterfowl, including swans, geese and ducks. Foxes and domestic cats visit the site.
Rattlechain Lagoon is known to contain several tonnes of  white phosphorus, (p4), a banned rat poison, as well as other highly toxic chemicals. Birds landing on the lake were confirmed to be being systemically poisoned by this waste  after a long campaign where our observations as rescuers were backed by US scientists who had studied white phosphorus poisoning of birds at a salt marsh in Alaska used for military training. This confirmed that the site was not safe, despite the attempted denials and spin of the site owners.
We will attempt to tell its long story, (warts and all) , and record the changes that have and will take place on the site in the coming years.
Look at the map. Zoom out and see where it is.